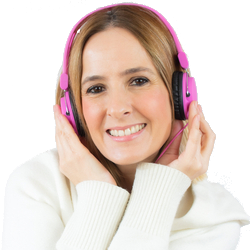 There are 38 radio stations in Las Vegas. Each provides a unique format of news, sports, music, entertainment, and inspiration. Some stations broadcast in English. Others serve Spanish speakers. Some stations cater to millennials. Others appeal to Baby Boomers. No doubt, there is a local radio station that fulfills the preferences of every listener.
Each week, according to Nielsen, 1.5 million adults tune-in to their favorite Las Vegas radio stations. This is more people than watch local TV, cable, or streaming channels. This is more than use Facebook and Instagram. This is more than read newspapers or connect to Pandora and Spotify.
Despite the abundance of Las Vegas radio stations to choose between, Nielsen reports that, on average, adult consumers only listen to 2.9 each week. So, which stations do local consumers choose?