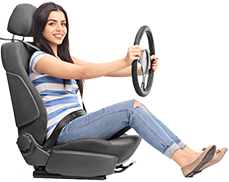 In 1930, the Galvin Manufacturing Corporation put the first car radio on the market. They called it the Motorola. This in-car entertainment would setback a Las Vegas consumer about $120 which would be equivalent to $1200 today.
But, if you had that kind of cash, you would be able to cruise around in your Ford Model-A, DeSoto, Packard, or Studebaker and hear the music of the day from radio stations in Los Angeles, San Francisco, or Reno.
It wouldn't be until 1940 when Las Vegas would have it's own full-time radio station.
Today, there's a radio in almost every vehicle on the streets of Clark County. Despite the competition on the dashboard from other sources of entertainment, AM/FM radio remains the dominant choice for in-car entertainment. This is great news for local business owners who depend on Las Vegas radio to market their goods and services.
According to a recent study by Edison Research, 81% of adult consumers who have been in a car during the past month listened to AM/FM radio. No other choice came close.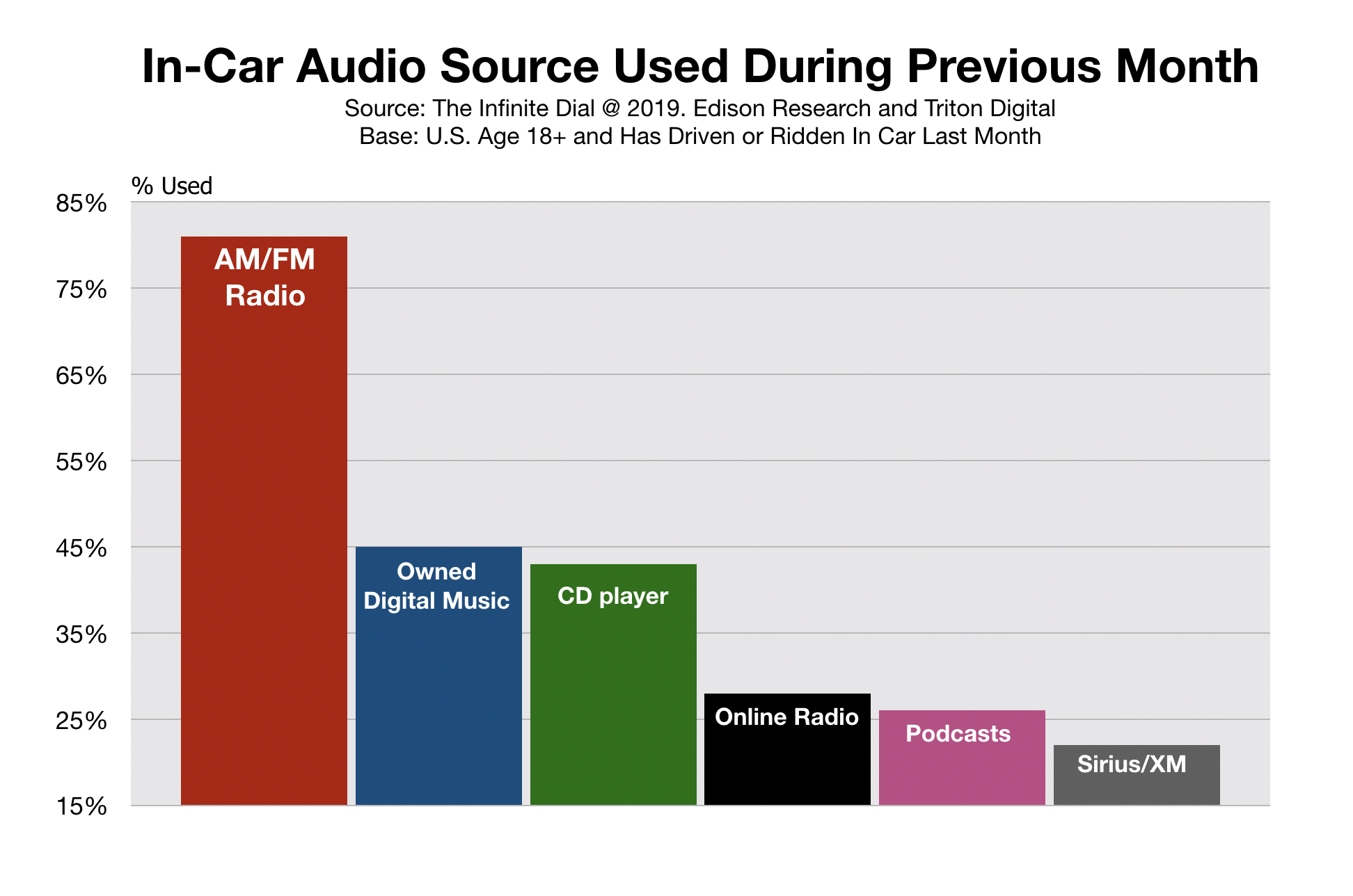 According to Nielsen, more than 1,502,898 adult consumers tuned-in to a Las Vegas radio station last week. More than 75% of these people listened in a car.
This mobile listenership can be very valuable to Las Vegas small business owners because cars put consumers in proximity to local retailers.
A study by USA Touchpoints, a cross-platform measurement company, studied the time-lapse between audio media use and time of purchase. Radio was, by far, used most often within one half-hour of a purchase.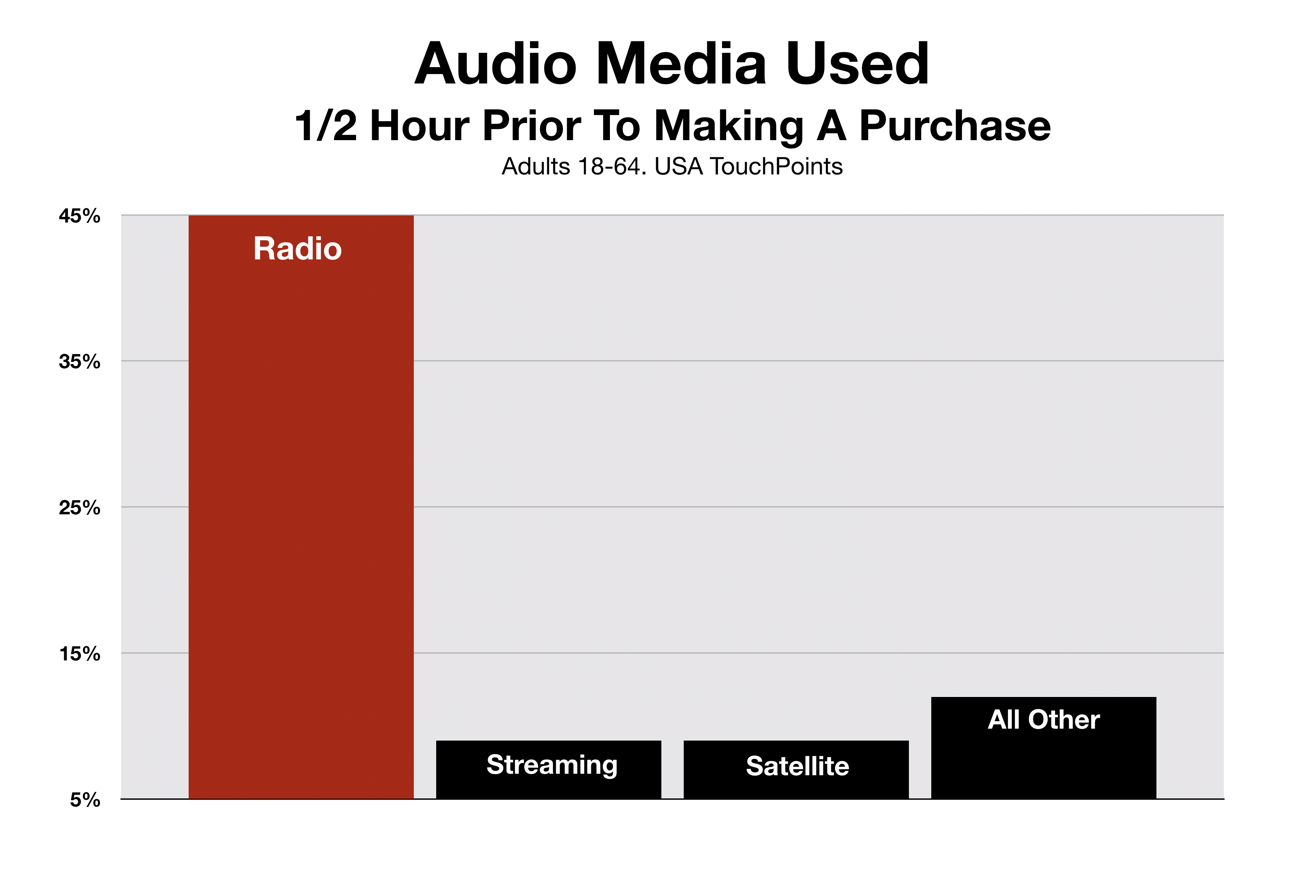 Many Las Vegas marketers understand the importance of reaching consumers while in their cars.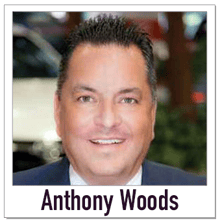 "When we advertise on Las Vegas radio, we sell cars. Period. End of story," says Anthony Woods. He is a partner and General Manager of Centennial Toyota.
Last year was a huge year for Centennial. According to Mr. Woods, his team sold 6281 new and used cars setting a new record. "This volume makes us this 64th largest Toyota dealership in America out of 1,238.
"Las Vegas radio is our primary source of advertising, " says Mr. Woods. "We do a bit of digital and direct mail. Our television advertising is limited to the Hispanic market. And, we never use newspaper advertising. But, we have been advertising consistently on Las Vegas radio stations since I came to the dealership 12 years ago."
Mr. Woods is well aware of the positive effect radio advertising has on his business.
"We have advertised on Las Vegas radio stations for two weeks every month since 2007. I can tell when our commercials are running because we have a substantial lift in phone calls. Our web traffic increases. And the number of leads increases," says Mr. Woods.
"But most importantly we sell more cars when we advertise."
"Advertising on Las Vegas radio stations is a staple of what we do. It contributes to our year-over-year growth. As long as we are profitable, I am sticking with it. I am a firm believer that the more we spend in advertising, the more cars we will sell."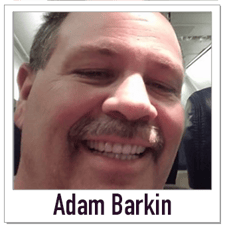 Adam and Phyllis Barkin have been advertising On Las Vegas radio since the couple took over Above The Crust Pizza in 2016.
"Six months after we took over the company, we began to advertise on local radio to drive business to our first store on West Ann Road," says Mr. Barkin, who is responsible for Above The Crust's marketing.
"I admit, I was skeptical that radio advertising would work for us. But after about a month, three to five people were coming in every day and telling us they heard about Above The Crust on the radio," he adds. "They were even repeating our tag line, 'If it's good enough for THE family, it's good enough for YOUR family'. They all wanted to be part of the family."
"The results were remarkable," says Mr. Barkin. "I credit our first radio campaign with driving sales growth of five to ten percent a month."
"When we opened the store," he says, "we depended on direct mail coupons to bring in customers. The people who use the coupons, though, will only come in when we offer a deal. These are not the type of people who we can count on to be repeat visitors."
"The people who came in from our radio advertising we started to see coming back," says Mr. Barkin.
The success of Above the Crusts first stores, fueled in part by advertising on Las Vegas radio stations, allowed the Barkins to open two new stores over the past year. Eight more franchised locations will open up throughout Las Vegas by the end of 2020.
More Advertising Advice For Las Vegas Small Business Owners