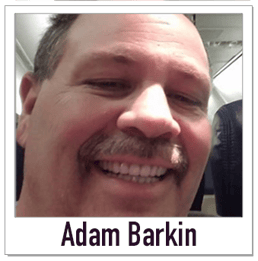 Each year, Las Vegas consumers spend $6.9 billion in restaurants and drinking establishments. Adam and Phyllis Barkin have earned a big slice of that retail pie when they took over Above The Crust Pizza in 2016.
"Six months after we took over the company, we began to invest in advertising on Las Vegas radio to drive business to our first store on West Ann Road," says Mr. Barkin, who is responsible for Above The Crust's marketing.
"I admit, I was skeptical that radio advertising would work for us. But after 30 days, three to five people were coming in every day and telling us they heard about Above The Crust on the radio," he adds. "They were even repeating our tag line, 'If it's good enough for THE family, it's good enough for YOUR family'. They all wanted to be part of the family."
Market research confirms the Barkins' choice to invest in radio advertising.
According to Nielsen, almost 500,000 adult consumers in Las Vegas visit a pizza restaurant every month. Ninety percent of those customers, tune-in to a Las Vegas radio station each week. This is significantly more pizza consumers than watch local TV, read local newspapers, or logon to streaming audio sites like Pandora or Spotify.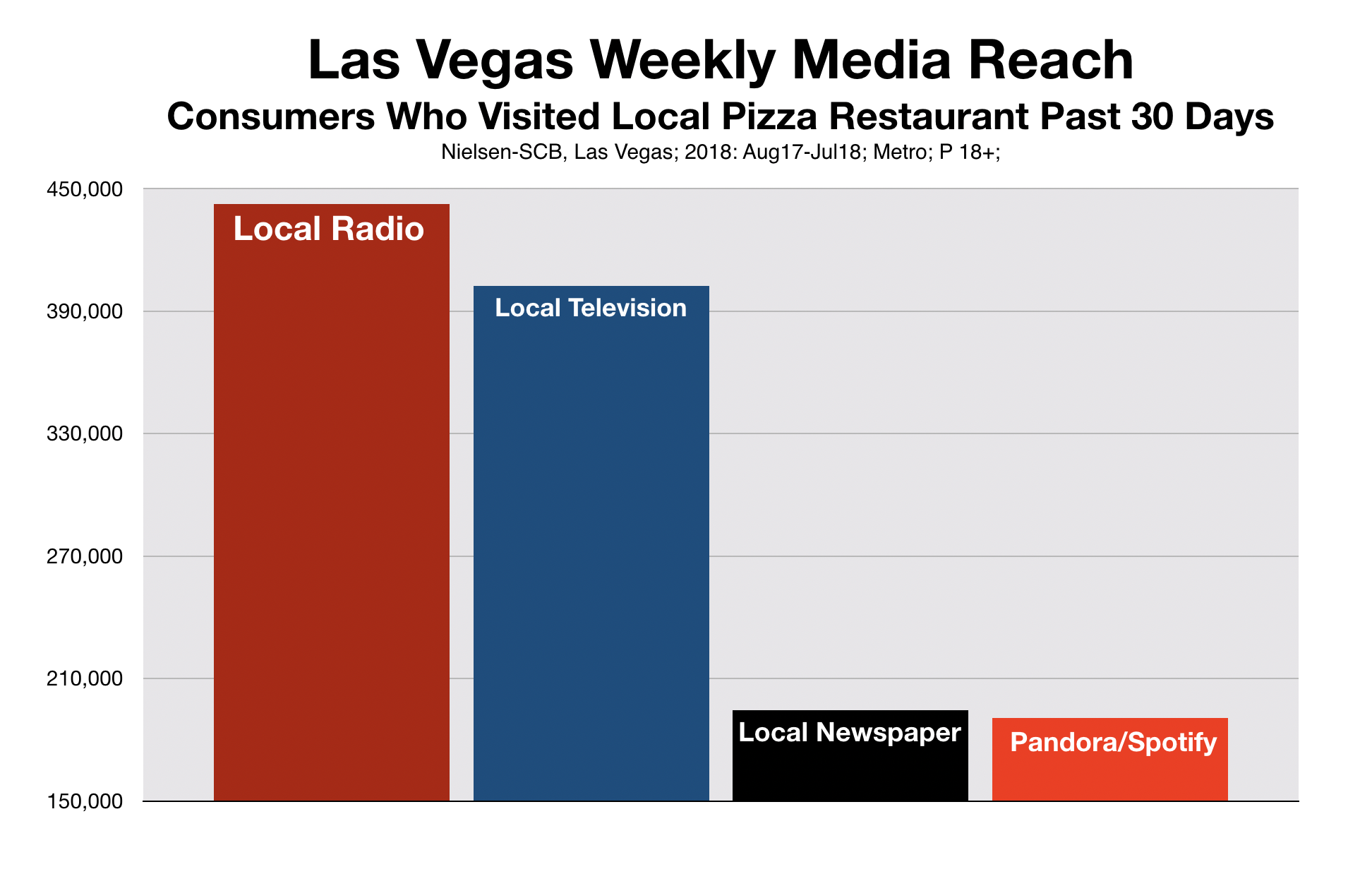 Prior to the pizza business, Mr. and Ms. Barkin worked for Wendy's, where the couple first met. He was district manager overseeing hundreds of stores. She was a corporate director of training.
The Barkins' history in the quick service restaurant business taught them that a 1% lift in sales from a marketing effort should be considered successful. So, they were quite surprised at the results of their first radio advertising campaign for Above the Crust.
"The results were remarkable," says Mr. Barkin. "I credit our first radio campaign with driving sales growth of five to ten percent a month."
"When we opened the store," he says, "we depended on direct mail coupons to bring in customers. The people who use the coupons, though, will only come in when we offer a deal. These are not the type of people who we can count on to be repeat visitors."
"The people who came in from our radio advertising we started to see coming back," says Mr. Barkin.
He credits the ongoing spike in sales to two components of his radio campaign.
First, Above The Crust would pay to have Las Vegas radio personalities endorse the restaurant during their shows. "New customers would come into the store and tell us they were there because their favorite DJ recommend it. These radio hosts all have a very loyal following."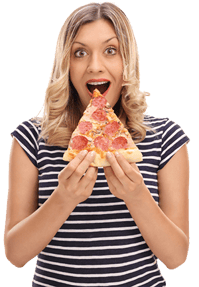 Second, instead of focusing on pricing, the way direct mail does, Mr. Barkin built his radio advertising campaign around in-store events like Family night.
"If we can get people in for other reasons then price, they are guaranteed to come back in because of the quality of our food and service. Radio advertising brings in these types of customers."
The success of Above the Crusts first stores, fueled in part by advertising on Las Vegas radio stations, allowed the Barkins to open two new stores over the past year. Eight more franchised locations will open up throughout Las Vegas by the end of 2020.
The real test of radio came when, after almost three years of consistently advertising, Mr. Barkin stopped.
"I wanted to see if our growth would sustain if we stopped marketing on Las Vegas radio stations," he says. "When we did, we saw sales drop by almost 3% per month."
Needless to say, Mr. Barkin is planning to return to Las Vegas radio soon.
Mr. Barkin believes advertising on Las Vegas radio stations could work for other small businesses with one caveat. "You can't buy just one or two commercials per day on one radio station. That won't work. You really need to invest enough to maximize reach and frequency."
More Great Advice For Las Vegas Small Business Owners