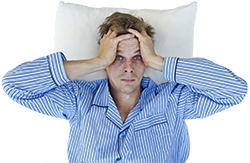 Business owners who sell mattresses in the Las Vegas area might be losing sleep.
Last year, Clark County consumers spent close to $481 million for new mattresses. A recent survey conducted by Piper Jaffray indicates that many retailers believe that the category will become even stronger during the last four months of this year.
The reason for the owners' sleep loss is that many customers are skipping local stores and buying their mattresses on the internet. According to Statista, 37% of mattress buyers are now purchasing from one-of-175 direct-to-consumer sites like Casper or from online retailers like Amazon.
To keep customers shopping local requires advertising.
"Think you have a great product?" asks the US Small Business Administration. "Unfortunately, no one's going to know about it unless you advertise."
"Advertising, if done correctly, can do wonders for your product sales, and you know what that means: more revenue and more success for your business."
Based on any metric, the best way a local mattress business to advertise is on Las Vegas radio.
Last week, for instance, 89.9% of households planning to buy a mattress during the next 12 months tuned-in to a Las Vegas radio station. This is significantly more than watched local TV; read local newspapers; logged-on to social media sites like Facebook; or streamed audio from Pandora and Spotify.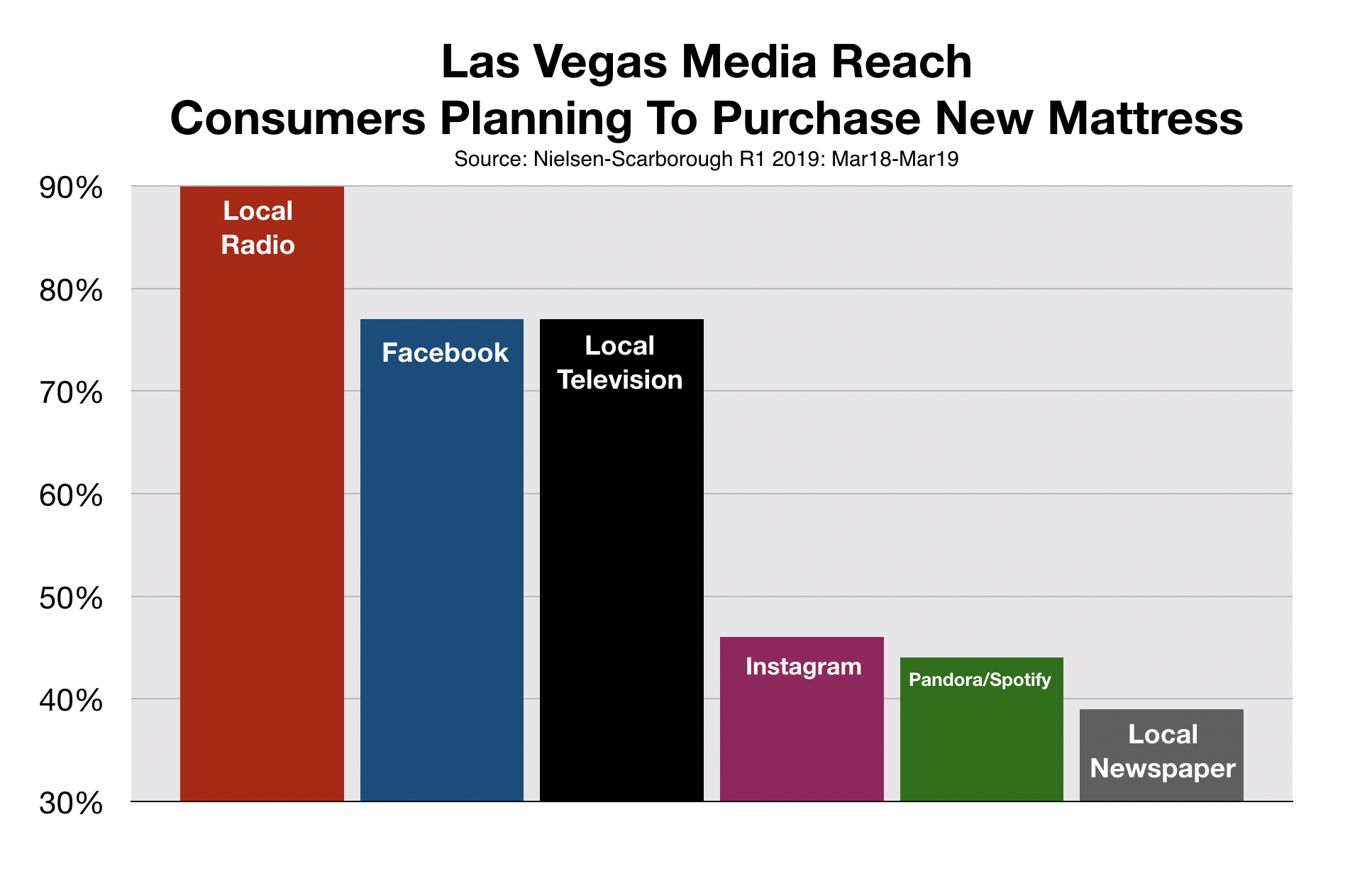 According to a study by Edison Research, 41% of consumers have visited a store after hearing a commercial on local radio. Good news for local mattress retailers looking to drive customers into their showrooms.
"We are firmly committed to radio advertising," says David Mizrahi, owner and President of Best Mattress. "For the past two years, we have been advertising on Las Vegas radio stations three to four weeks every month of the year."
Best Mattress is the number-one locally owned chain of sleep shops in Nevada. The company operates 17 stores in the Las Vegas area.
"We started the company 25 years ago with 6 locations. In all, if you count our stores in Mesquite and St. George, Utah," says Mr. Mizrahi, "we now have a total of 22."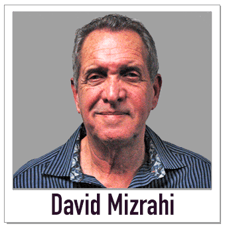 Two years ago, after all his time in the mattress business, Mr. Mizrahi decided to aggressively invest in advertising on Las Vegas radio stations.
"Up until then, we had been depending on direct mail and newspaper advertising. But because we have stores just about everywhere, Valassis, the company we used for direct mail, just became too expensive. I could no longer justify the expense of sending out 700,000 pieces of mail that most people just throw away."
"So I took that money and invested it in advertising on Las Vegas radio stations," he says. "Now that I had cut way back on direct mail, I could afford to do radio the right way."
When Mr. Mizrahi says he wants to do radio right, he means he wants to reach every listener in the market who is planning to buy a mattress.
"A conventional approach to buying radio advertising is to cherry-pick the stations you buy. Usually concentrating on the ones that are most popular," he says. "I advertise on 18 different radio stations so I can make sure I reach everyone. Even the smallest radio stations have unique audiences that I can't reach anywhere else."
Two years ago, when Mr. Mizrahi began investing in radio advertising, he was not sure if it would produce results. "I committed to myself that I would try it for six months regardless of what happened."
If anyone asks Mr. Mizrahi if his radio advertising worked, he replies, "I'm still on the air, aren't I?"
More Great Advice For Las Vegas Small Business Owners