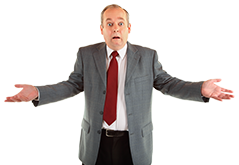 This year marks 79 years since KENO became the first radio station in Las Vegas. From that time, local, small business owners have depended on radio advertising to market their goods and services.
So, it is a fair question for a 21st-century business owner to ask: Is Las Vegas radio still relevant in the life of local consumers?
"You wouldn't know it from all the media coverage focused on streaming video and streaming music," said media expert Doug Schoen in Forbes Magazine, "but recent Nielsen data shows radio actually has the most reach among American media consumers."
Last week, for instance, significantly more local consumers tuned-in to a Las Vegas radio station than watched local TV, read a local newspaper, or logged-on to a streaming audio site like Pandora and Spotify.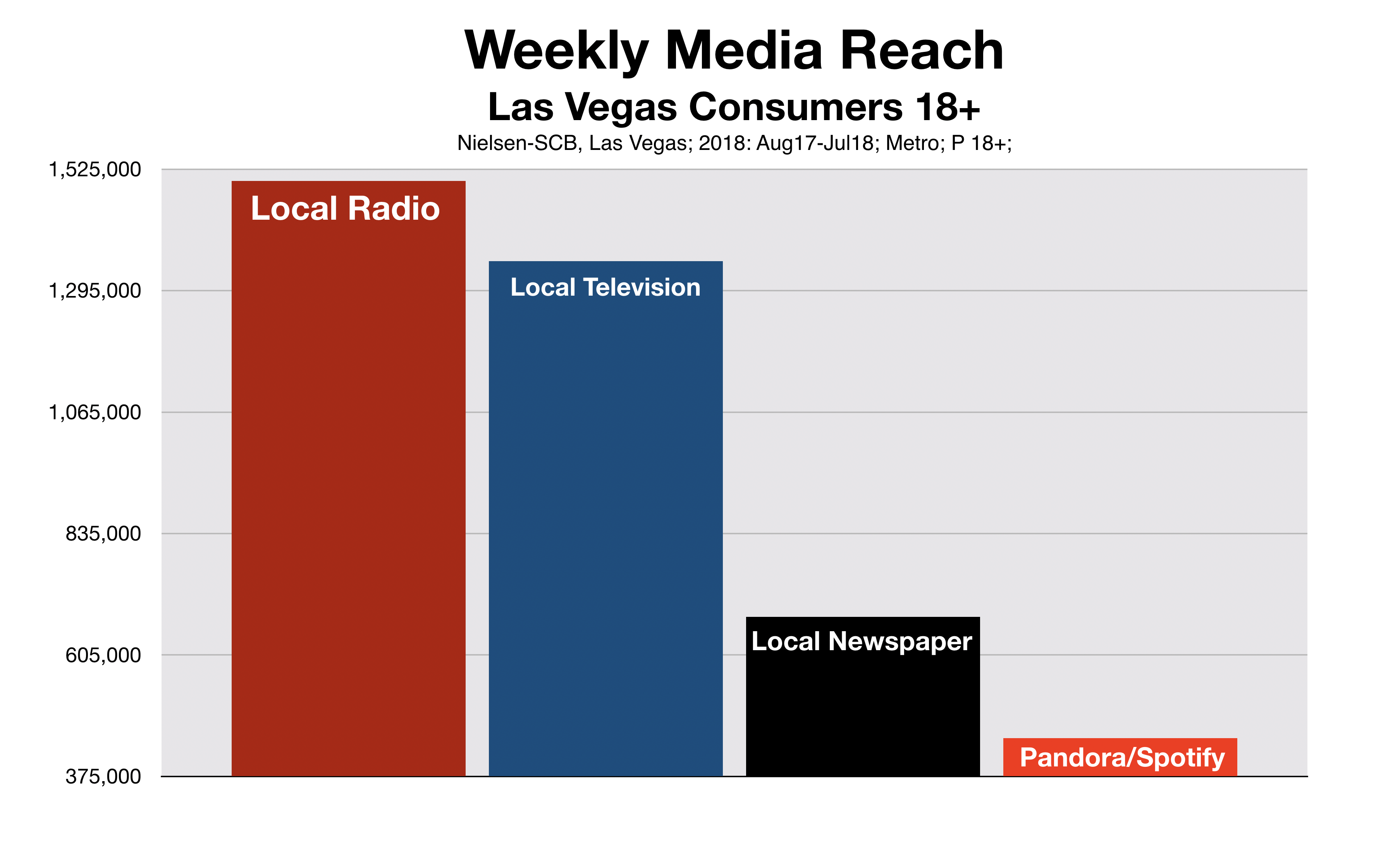 As a matter of fact, more consumers are reached by local radio stations than sign-on to social media like Facebook, use a search engine like Google, go shopping on a site like Amazon, or watch videos on a site like YouTube. Traditional AM/FM engages more people week-after-week than all web apps and internet sites combined.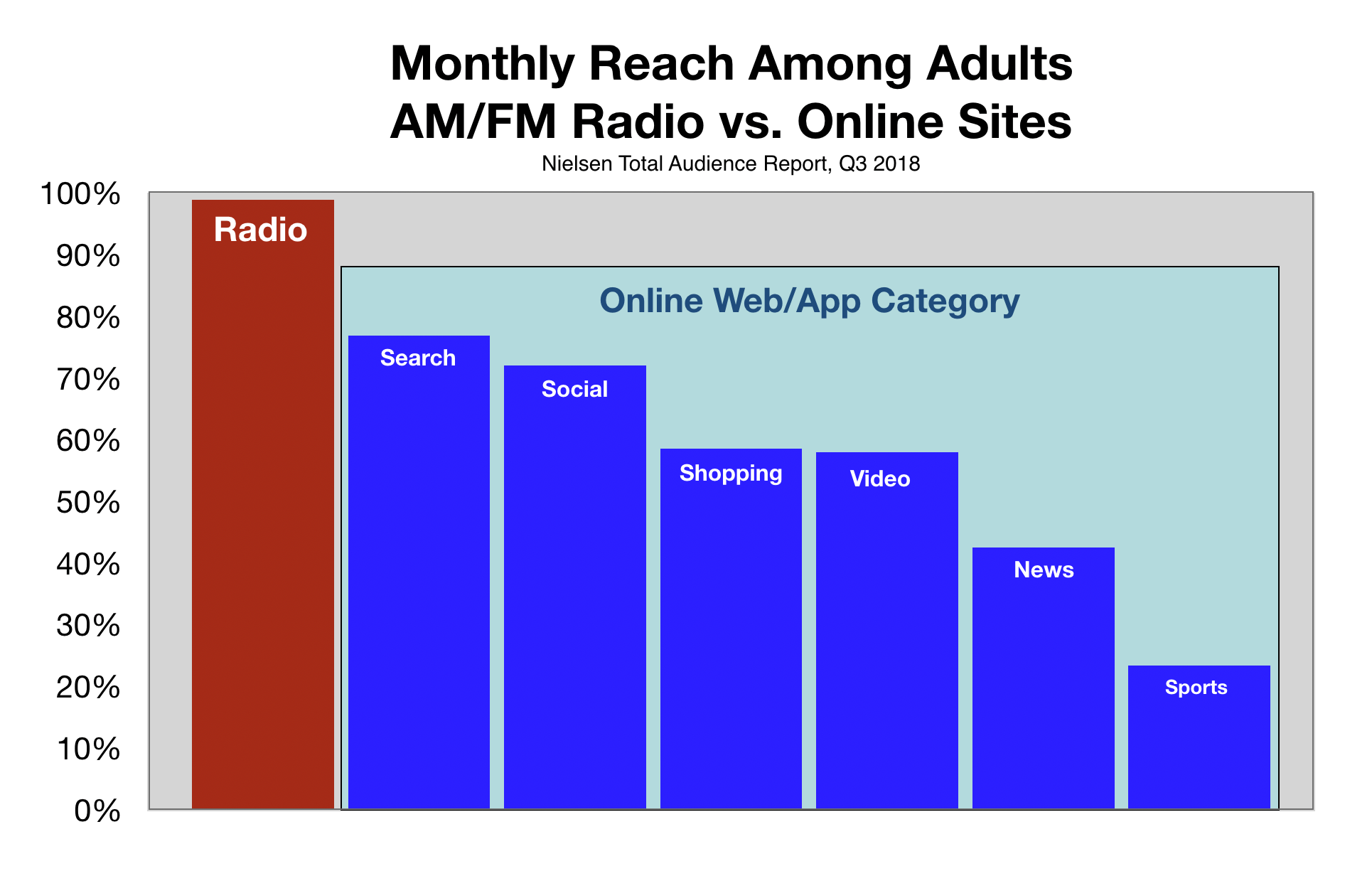 Las Vegas radio's omnipresence in the media life of consumers includes both millennials and teens as well.
Despite a proclivity for all things digital, significantly more millennials tune-in to Las Vegas radio each week than watch local TV, read a local newspaper, or visit streaming audio sites such as Pandora or Spotify.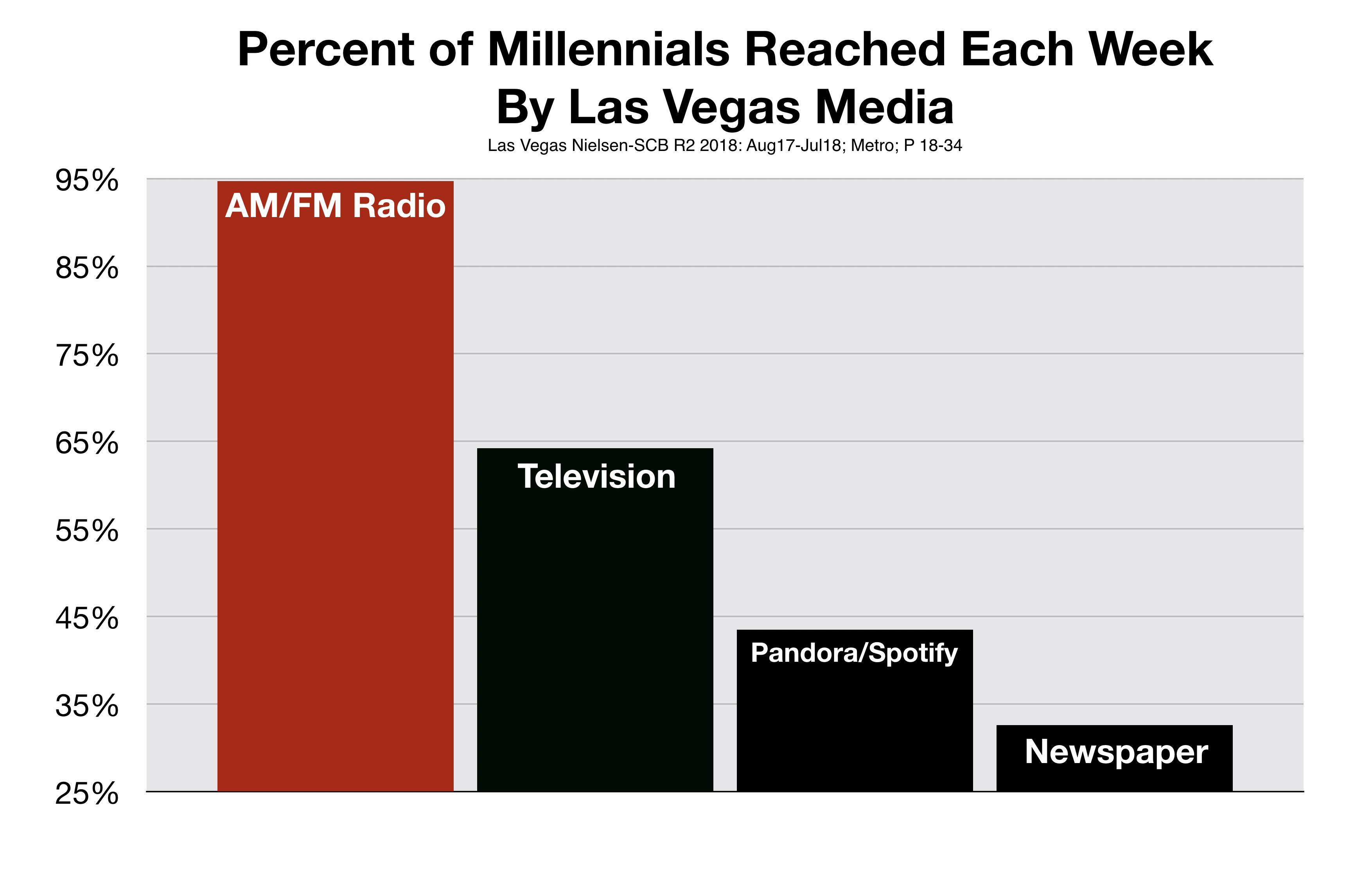 Just to be clear, millennials aren't casual radio listeners. They spend almost 2 hours per day, every day, glued to their favorite Las Vegas radio stations.
Even among the Las Vegas teenage population, radio has the largest reach of all media.
Last week, according to Nielsen, 147,100 teens tuned-in to Las Vegas radio. The chart below puts into clear perspective how radio fits into a teen's media life.
Teens just don't listen to the radio, they immerse themselves in radio. Each day, according to Nielsen, teens spend 4 hours and 32 minutes consuming media. Twenty-five percent of that time is spent with radio.
When considering radio's enormous reach and relevancy, Mr. Schoen concluded his article in Forbes by saying, "The implications of results like these are profound for the communications and advertising industries and as a marketing professional with over 35 years of experience. I found this data nothing short of fascinating. It's quite clear that we should all be paying more attention to radio, its reach and potential to help our businesses. It's doing the job with expert efficiency."
Radio remains a potent and relevant force for consumers of all ages. This has led Deloitte, the world's largest business consulting firm to recommend that radio "should be a big part of the mix for those buying advertising."
Deloitte goes on to say, "Radio's weekly reach—the percentage of people who listen to radio at least once—has been remarkably stable in the United States. Not only has reach hovered around 94 percent for the last few years, but that number is essentially unchanged from the 94.9 percent figure in spring 2001 (when Apple introduced the iPod)."
"Further, an August 2018 Deloitte Global survey found that, of those who report listening to live radio [in the United States], over 70 percent say they listen either every day or on most days. A majority of radio listeners are tuning in as part of their daily lives."
So, yes! Radio remains as relevant today among all Las Vegas consumers as it has been for the past 79 years.