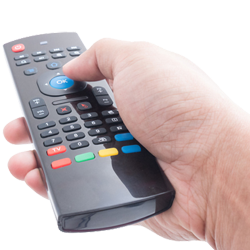 During the past seven days. according to Nielsen, only 64.7% of local consumers tuned in to Las Vegas television stations like KSNV, KVUU, KLAS, KTNV, and KLVX. TV's diminishing reach among adults 18 and older has been eclipsed by the audience size for social media, cable, and Las Vegas radio. Furthermore, streaming video services such as Netflix, Hulu, Prime, and Disney+ are quickly reaching parity with over-the-air options.
The erosion of local TV station audiences is stunning when comparing prime-time ratings from the past. In 1980, the highest-ranked TV show was Cheers with a 21.3 rating. The 30th-ranked show was The Wonder Years with a 14.2 rating.
Twenty years later, Survivor was the number one show with a 17.4 rating and Family Law was the 30th ranked show with an 8.8 rating.
Finally, in 2019, Sunday Night Football was the number one ranked show with a 10.9 rating. Survivor tied with Dancing With The Stars in 30th place with a 5.5 rating.
It is stunning to think that the number one TV show in 2019 had a 24% lower rating than the 30th-ranked show in 1980.