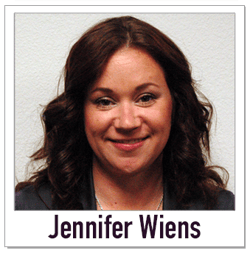 Tires. Oil changes. Air filters. Batteries Brakes. Tune-ups. Wiper Blades. Scheduled maintenance.
Over the past 12 months, Las Vegas drivers spent a total of $898,000,000 maintaining and repairing their cars and trucks. Needless to say, every small business owner with a service bay is looking to grab the biggest share of that automotive jackpot.
With more than 180 service bays at 10 locations, Ted Wiens Complete Auto Care has been winning this game for over 70 years.
So, how does family-owned small business compete with the major chains?
"We primarily advertise on Las Vegas radio stations to keep our brand strong," says Jennifer Wiens, the company's brand manager. "We are all about the Ted Wiens name. People may not need tires or service tomorrow or the next day, but when they do, we need them to think of us."
By any metric, radio advertising is the best way to reach consumers who require the extensive range of repair services Ms. Wiens company provides.
According to Nielsen, Las Vegas radio stations reach 90% of consumers who are in the market for tires and auto services. This is a significantly larger audience than is reached by local TV, local newspapers, or streaming audio services like Pandora and Spotify.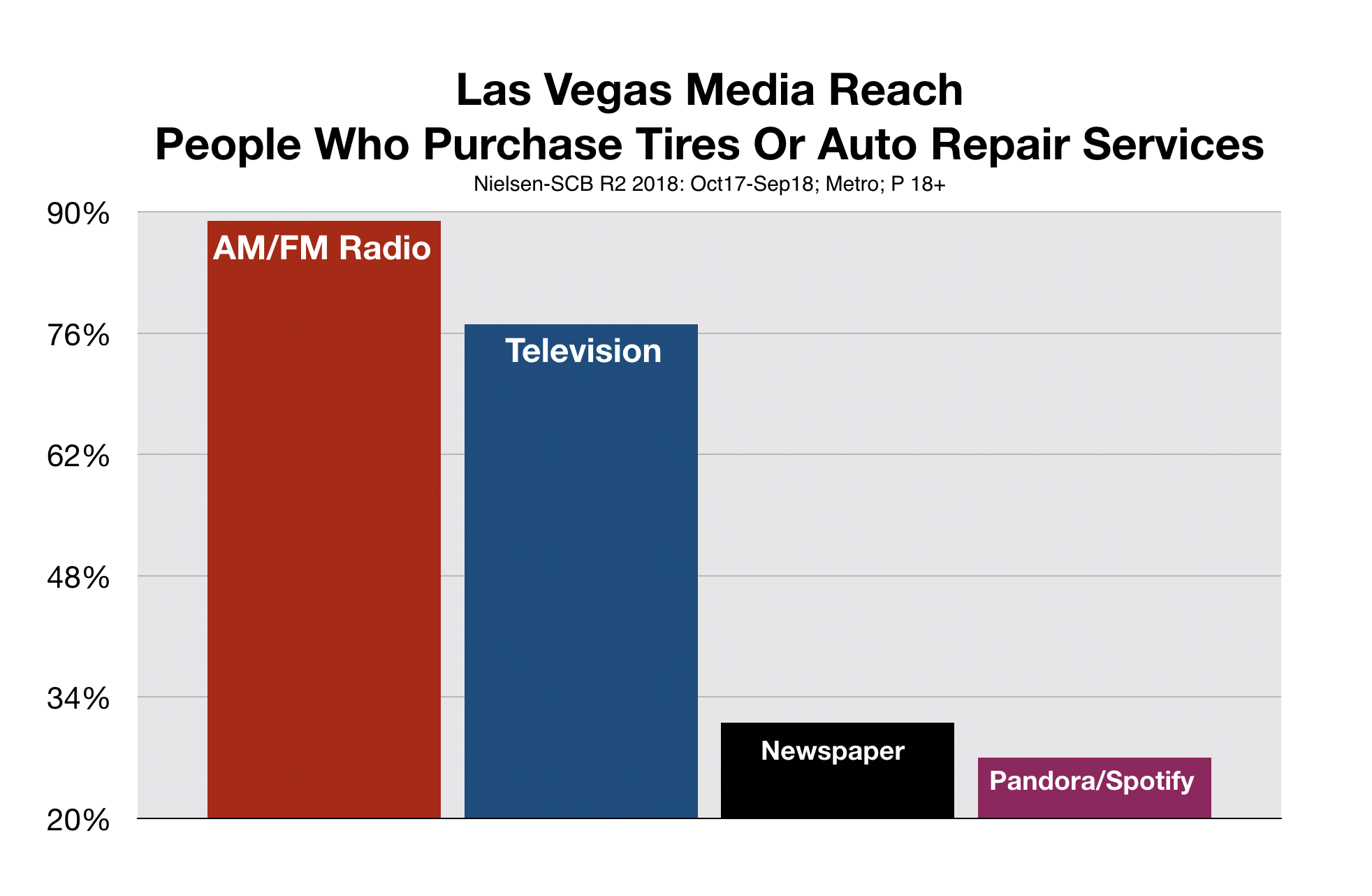 "One of the big marketing challenges we face is differentiating our selves from the 11 Firestone Tire Service Centers the opened in Las Vegas of over the past six years," says Ms. Wiens.
Ted Wiens Complete Auto Care has been a Firestone dealer since 1948 when Mr. Wiens, Sr. started selling them out of his Texaco filling station.
"For 70 years, our stores have been thought of as the place to buy Firestone tires. We have had some customers pull into a Firestone Center and think they are at Ted Wiens."
To clear up the confusion and keep the company name top of mind, Ted Wiens Complete Auto Care has been advertising on Las Vegas radio stations three to four weeks every month continually for the past eight years.
"Customers tell us all the time they heard about us on the radio. Most of the time they were in their cars when they heard our commercials."
Despite all of the media available on a car's dashboard, radio is, by far, the driver's first choice.
According to Edison research, over 80% of drivers tune-in to their favorite radio stations. All other options like satellite and CDs are just after-thoughts.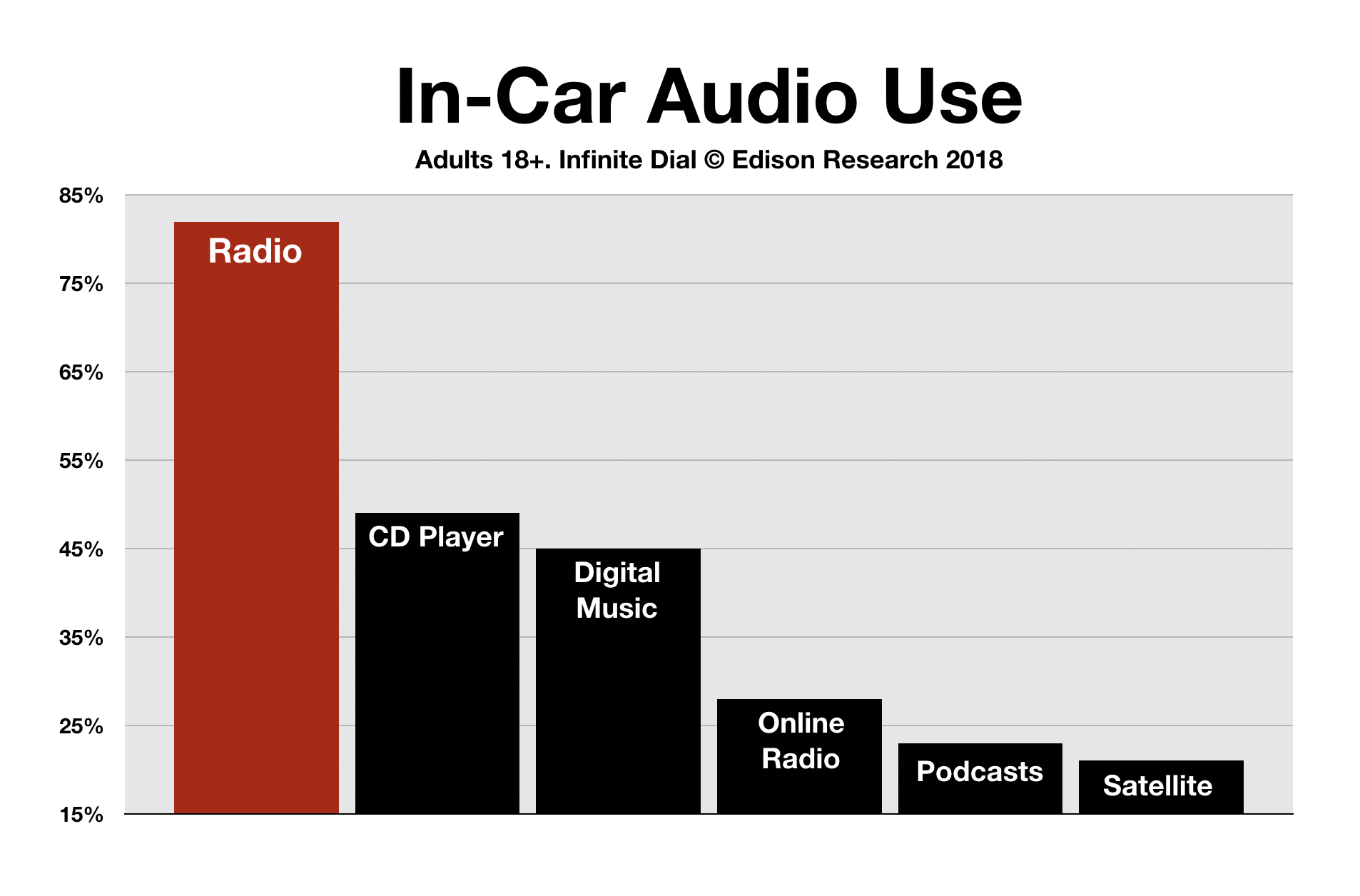 Ms. Wiens finds another benefit of advertising continually on Las Vegas radio stations is the ability to reach the thousands of new people who move here every year.
According to Jeremy Aguero, principal analyst at Applied Analysis, 4.9 people on average have moved to Las Vegas every hour over the last year.
"The first thing these new people do is find a Las Vegas radio station to listen to," says Ms. Wiens. "We use our advertising to introduce ourselves to them. Sooner or later, they will need tires or car service. We want to be the first name they think of."
Anecdotal evidence from customers is one way Ms. Wiens knows her investment in radio advertising works. She also uses sophisticated attribution technology to measure radio advertising's effect on her website traffic.
"We notice a sharp increase in website visits within 8 minutes of when our radio commercials run on Las Vegas radio," she says. "This was especially pronounced when we move from advertising on three radio stations to five."
To help offset the company's investment in radio advertising, Ms. Wiens takes full advantage of cooperative advertising funds made available from her vendors.
Cooperative advertising, or co-op, is a payment provided to local retailers for including a manufacturer's brand in its advertising. So, for instance, some of the Ted Wiens commercials include mentions of Uniroyal tires. In exchange, Uniroyal picks up a portion of the cost of each of those commercials.
Co-op funds are available to 38% of all retailers. But, less than half of them take advantage of this "free" advertising money.
"Our use of co-op funds," says Ms. Wiens, "allows us to stretch our advertising by almost 33%. That really helps us to stay competitive with the national chains."
Ms. Wiens believes any small business can benefit from advertising on Las Vegas radio stations. "It's important that once you start, you do it consistently to maintain your brand awareness," she says.
She likens branding to a big wheel where, at first, you have to push it really hard to get it going. Once it's spinning, you need to keep pushing to maintain the momentum. But once you stop pushing the wheel, it slows and comes to complete stop. Then, it becomes really, really hard to get it going again.