There are two reasons why advertising on Las Vegas radio stations is more effective than advertising on TV.
The first reason is reach. In a study conducted by Nielsen, the number of consumers who are exposed to a commercial contributes profoundly to the number of sales it will create. This is discussed in depth in the free eBook, "Seven Steps For Advertising Successfully In Las Vegas."
Among all media available to local business owners, Las Vegas radio offers the biggest reach.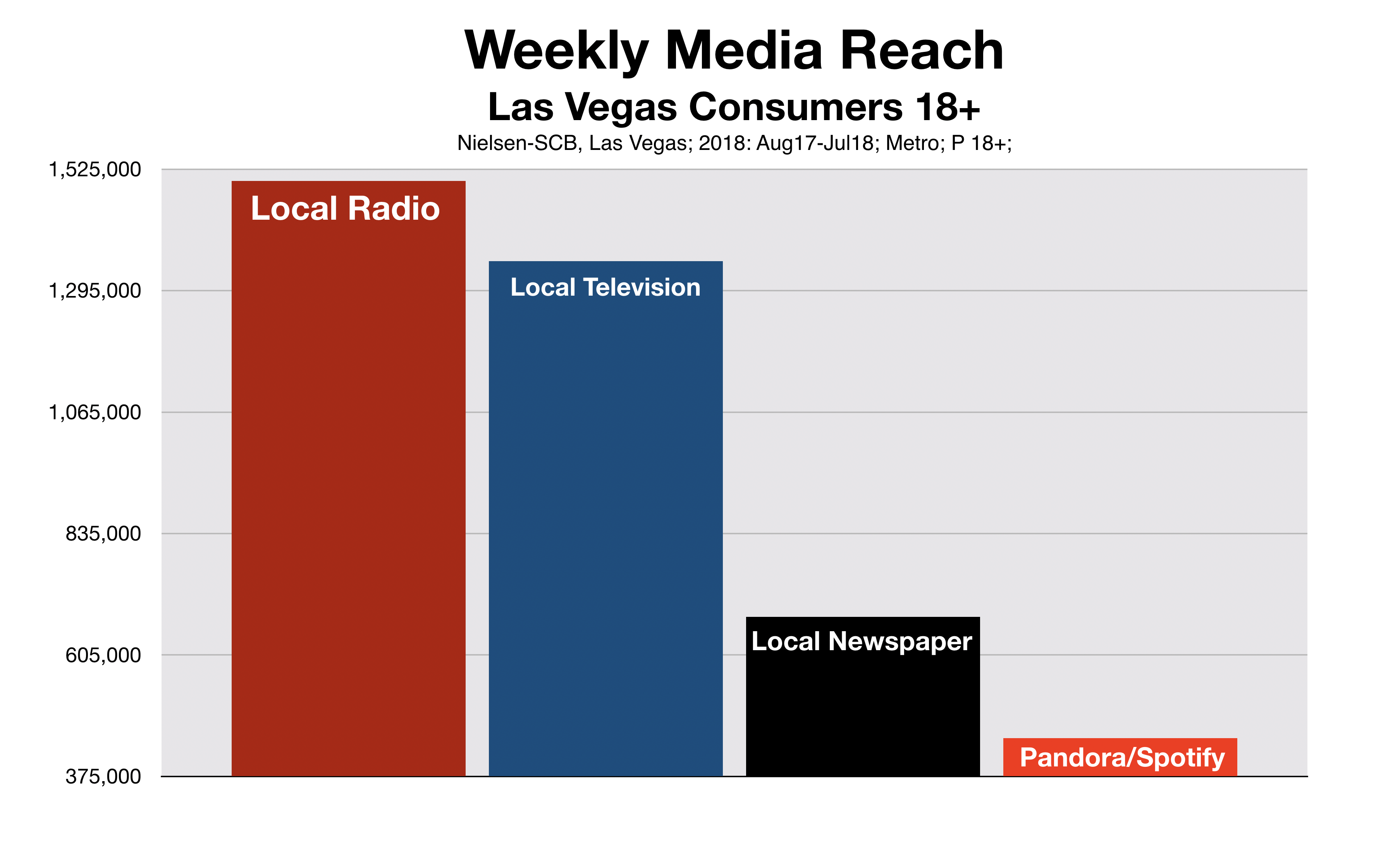 The second reason why radio advertising is so powerful has been revealed in a new study Mindshare, an advertising agency that buys media for some of the most successful companies in the world including General Mills, Nestlé, Domino's, IBM, Rolex, and John Deere.
According to AdWeek, the Mindshare study used brain activity detected from electroencephalograms (EEGS) and galvanic skin response technology (which measures changes in sweat gland activity) to get a deeper sense of how advertising resonates with people.The Mindshare study indicates that when a brand tells a story using audio media, it elicits a 21% higher emotional intensity than the same story told using visual media.
Adweek quotes Mindshare's Arafel Buzan as saying, "Sound and the human experience are intimately and neurologically linked. It's the first language we learn, and from infancy is processed faster and with greater emotional prioritization than any of our other senses."
Ms. Buzan goes on to say, "The longstanding rule in creative, that storytelling requires sight, sound, and motion, has also insisted that sight is the most important part of that equation. So while over the years marketers have made the choices to buy visual-only mediums, the industry has largely devalued the potential of sound existing on its own for storytelling."
Many local small business owners and marketers have discovered the power of telling their stories with advertising on Las Vegas radio stations.
"Las Vegas radio is our primary source of advertising, " says Mr. Woods. "We do a bit of digital and direct mail. Our television advertising is limited to the Hispanic market. And, we never use newspaper advertising. But, we have been advertising consistently on Las Vegas radio stations since I came to the dealership 12 years ago."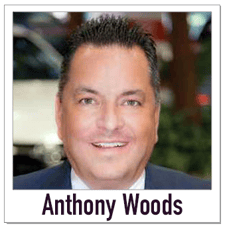 Mr. Woods is well aware of the positive effect radio advertising has on his business.
"We have advertised on Las Vegas radio stations for two weeks every month since 2007. I can tell when our commercials are running because we have a substantial lift in phone calls. Our web traffic increases. And the number of leads increases," says Mr. Woods.
"But most importantly we sell more cars when we advertise."
"Advertising on Las Vegas radio stations is a staple of what we do. It contributes to our year-over-year growth. As long as we are profitable, I am sticking with it. I am a firm believer that the more we spend in advertising, the more cars we will sell."
Radio Advertising Delivers For Las Vegas Pizza Chain
Adam and Phyllis Barkin, owners of Above The Crust Pizza have seen how well advertising works for their small business.
"Six months after we took over the company, we began to invest in advertising on Las Vegas radio to drive business to our first store on West Ann Road," says Mr. Barkin, who is responsible for Above The Crust's marketing.
"The results were remarkable," says Mr. Barkin. "I credit our first radio campaign with driving sales growth of five to ten percent a month."
"I admit, I was skeptical that radio advertising would work for us. But after 30 days, three to five people were coming in every day and telling us they heard about Above The Crust on the radio," he adds. "They were even repeating our tag line, 'If it's good enough for THE family, it's good enough for YOUR family'. They all wanted to be part of the family."
The success of Above the Crusts first stores, fueled in part by advertising on Las Vegas radio stations, allowed the Barkins to open two new stores over the past year. Eight more franchised locations will open up throughout Las Vegas by the end of 2020.