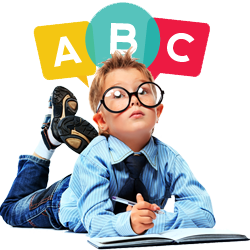 Based on projections from the National Retail Federation, Clark County parents are expected to spend $235 million to equip K-12 kids for the upcoming school year. If so, then this shopping spree will be 29% bigger than last year's and the biggest take since 2012.
"By any measure, this is an unprecedented year with great uncertainty, including how students will get their education this fall whether they are in kindergarten or college," NRF President and CEO Matthew Shay says.
"Most parents don't know whether their children will be sitting in a classroom or in front of a computer in the dining room, or a combination of the two. But they do know the value of an education and are navigating uncertainty and unknowns so that students are prepared."
Along with pencils, paper, pens, and knapsacks, the NRF survey says 63 percent of K-12 families expect to buy computers and other electronics this year, up from 54% last year, and they expect to spend more at an average $274.44, up from $203.44 last year. The $71 difference accounts for the largest share of the overall increase in average spending of almost $93.
Also, because many parents are unsure if learning will take place at school or at home, back-to-school spending this year is expected to include home furnishings such as desks, chairs, and lamps.
To claim a meaningful share of this year's booming back-to-school economy, local retailers will need to advertise to let parents know that their stores are open, it is safe to shop, and the needed supplies are in stock.
By any metric, the best way to reach these parents is on Las Vegas radio.