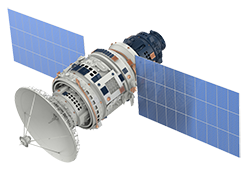 Some Clark County small business owners believe that local consumers have ditched their favorite Las Vegas radio stations in favor of music beamed to their cars from space. Is this true?
The short answer is no. Here are the facts.
There are 1.6 registered vehicles in the Las Vegas area. Nearly 44% of these cars and trucks are equipped to receive satellite radio from Sirius/XM. To use the service, however, drivers must pay between $10.99 and $20.99 per month.
According to Nielsen, though, satellite radio has had no effect on the number of people who tune-in to Las Vegas radio stations each week. For that matter, neither has Pandora, a streaming audio service that is also owned by Sirius/XM.
Last week, for instance, nearly 90% of all adult consumers tuned-in to a Las Vegas radio station. Only 17.2%, however, listened to Sirius/XM, which is the only remaining satellite service.