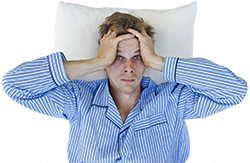 Business owners who sell mattresses in the Las Vegas area might be losing sleep.
Last year, Clark County consumers spent close to $481 million for new mattresses. A recent survey conducted by Piper Jaffray indicates that many retailers believe that the category will become even stronger during the last four months of this year.
The reason for the owners' sleep loss is that many customers are skipping local stores and buying their mattresses on the internet. According to Statista, 37% of mattress buyers are now purchasing from one-of-175 direct-to-consumer sites like Casper or from online retailers like Amazon.
To keep customers shopping local requires advertising.