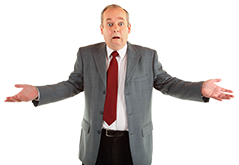 This year marks 79 years since KENO became the first radio station in Las Vegas. From that time, local, small business owners have depended on radio advertising to market their goods and services.
So, it is a fair question for a 21st-century business owner to ask: Is Las Vegas radio still relevant in the life of local consumers?
"You wouldn't know it from all the media coverage focused on streaming video and streaming music," said media expert Doug Schoen in Forbes Magazine, "but recent Nielsen data shows radio actually has the most reach among American media consumers."
Last week, for instance, significantly more local consumers tuned-in to a Las Vegas radio station than watched local TV, read a local newspaper, or logged-on to a streaming audio site like Pandora and Spotify.