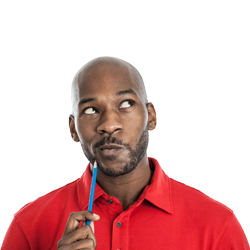 According to Nielsen, 1.8 million adults in the Las Vegas area have access to the internet. Eighty-one percent of these consumers conduct online research before making a retail purchase, says a report from GE Capital Bank.
To reach Las Vegas area adults in the market to buy their goods and services, businesses spent $1.3 billion in 2021 on digital adverting, according to projections based on the 2021 IAB Internal Advertising Report. This is 35% more than was spent during the prior year.
This mammoth pool of online advertising dollars targeted at Las Vegas consumers is being spent on a variety of digital resources including search engine marketing (SEM), search engine optimization (SEO), display ads, video ads, audio ads, email, and social media. Each of these tools can precisely target consumers who are currently in the market to buy whatever it is a business is selling.
Most forms of online advertising are designed to compel Las Vegas consumers to click on a digital ad that will transport them to the website of a company that sells whatever it is consumers are in the market to buy. Is investing only in digital advertising enough to drive sales for a local business?
Many marketing experts believe that online advertising needs to be part of a broader marketing strategy to be successful.